On May 14th, Week 18 of the 2022-23 Yogibo WE LEAGUE WE ACTION DAY, Sanfrecce Hiroshima Regina held two events. At the "Sanfrecce Hiroshima Regina x Fuchu Town Parent-Child Football Session" held in Fuchu-cho, Aki-gun, Hiroshima Prefecture, 34 elementary school students with zero football experience and their parents participated and enjoyed football together. At the "Sanfrecce Hiroshima Regina x Chugoku Bureau of Economy, Trade and Industry (SPOCOLLA5) Workshop," 21 athletes and four staff members of the Chugoku Bureau of Economy, Trade and Industry discussed about two themes: "Second Career" and "Regina Doubling Fan Operation."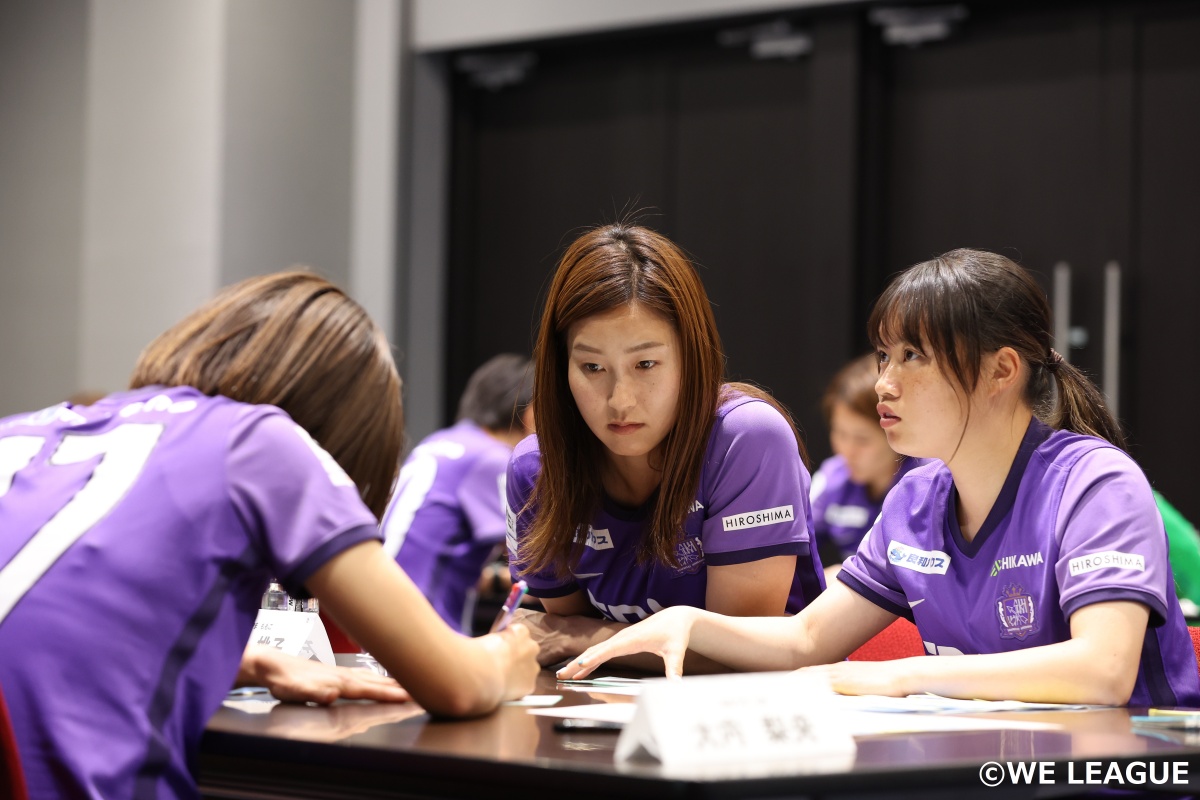 Look inside and outside to form a base for concepts and ideas
The Sanfrecce Hiroshima Regina players worked in groups of three at the Edion Kamiyacho Hall in Hiroshima City for a workshop. Mr. Shin-ichiro Mada from the Manufacturing and IT Industries Division in the Economic Policy Department of the Chugoku Bureau Ministry of Economy, Trade and Industry acted as a facilitator. They used the "Management Design Exercise Kit" to organize their thoughts using sticky notes and writing.


"Ideas can also be created by decomposing elements and combining them in new ways," says Mr. Mada. For example, "smartphone = internet X can be held in one hand," was an explame given to demonstrate how to come up with concepts and ideas.


In the first activity to 'look inward,' everyone asked themselves, "which companies and brands will still be successful in 10 years?' and 'let's break it down and think about why popular companies continue to exist.' Players actively exchanged their opinions and wrote them on sticky notes one after another.


In the second activity to 'look outward,' everyone asked themselves, 'what are your favorite brands and teams?' 'what is likely to be a common thing in any industry in 10 years?' etc. The groups presented opinions like '3D images being used in various places and will become more convenient,' 'head phone mobiles will become the norm,' and 'no more traffic jams.'


Various ideas such as "a stadium theme park" and "an operation to double female fans"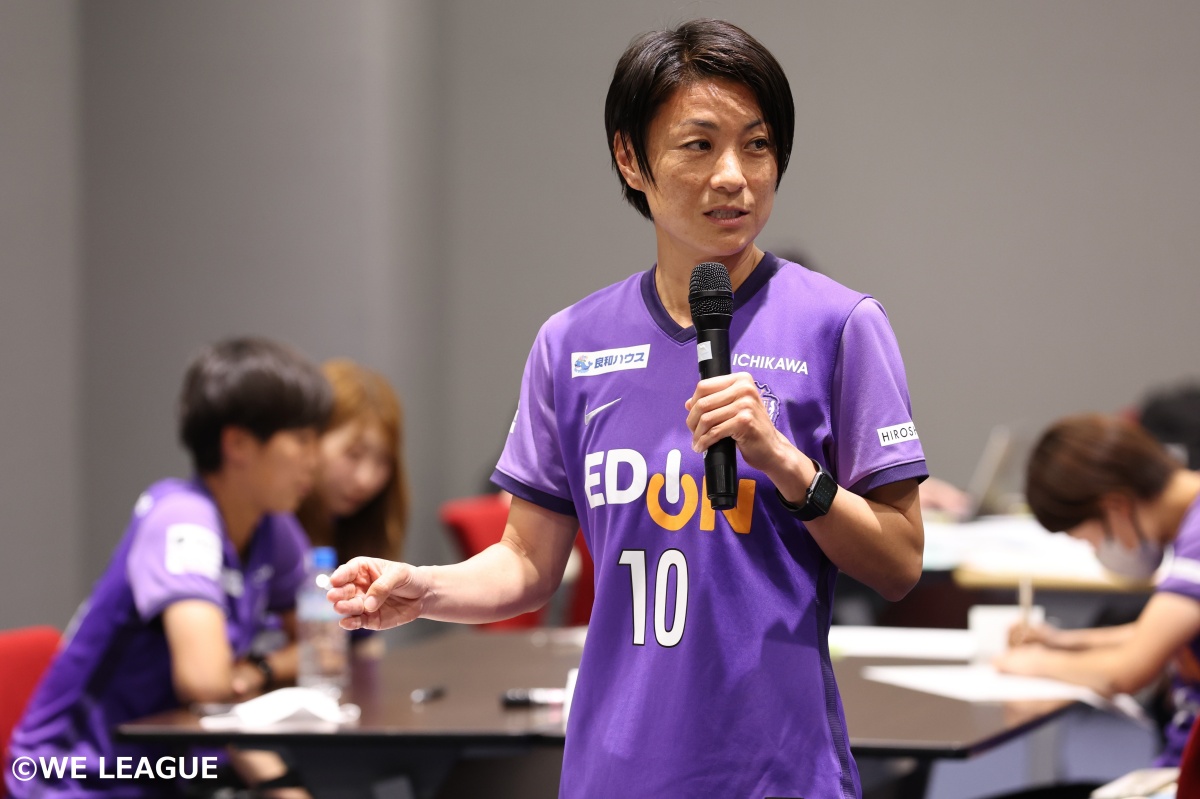 Next, each group chose from the two themes of "Second career" and "Regina Doubling Fan Operation." Everyone exchanged opinions while carefully coming up with ideas.


At the end the ideas presented regarding the plan to double Regina's fans such as "Ideas to increase female fans – place menstruation products in bathrooms, invite a famous chef,' etc. Other ideas included 'build a Regina Park, making it a stadium that resembles a theme park so that it will become a tourist spot that surpasses Miyajima,' or 'host a Regina Summer Festival,' and 'have celebrities wear Regina uniforms and sharing them on social media.'


As for the 'second career,' very detailed comments like "I want to become a schoolteacher, and I want to give lessons that encourage students to improve and motivate them. I also want to be a teacher who listens to the students and is close to their hearts" was brought to the table.


Yukari Kinga, who proposed creating a theme park that surpasses Miyajima said, "Since Regina is a team that started from scratch at the start of WE LEAGUE, we have a strong desire to spread and have it recognized in the region. When I used to play for Arsenal in England, I felt the value of football. When the club that my neighbors' support wins, they greet cheerfully in the morning. I feel the same atmosphere in Hiroshima because everyone's mood changes depending on whether the Carp (professional baseball team) wins or loses. For the people in the area where sport is a big part of life, I want Regina to become that. So it was a great opportunity for me to come up with ideas," as she shared her opinion and experiences playing for various clubs in Japan and overseas.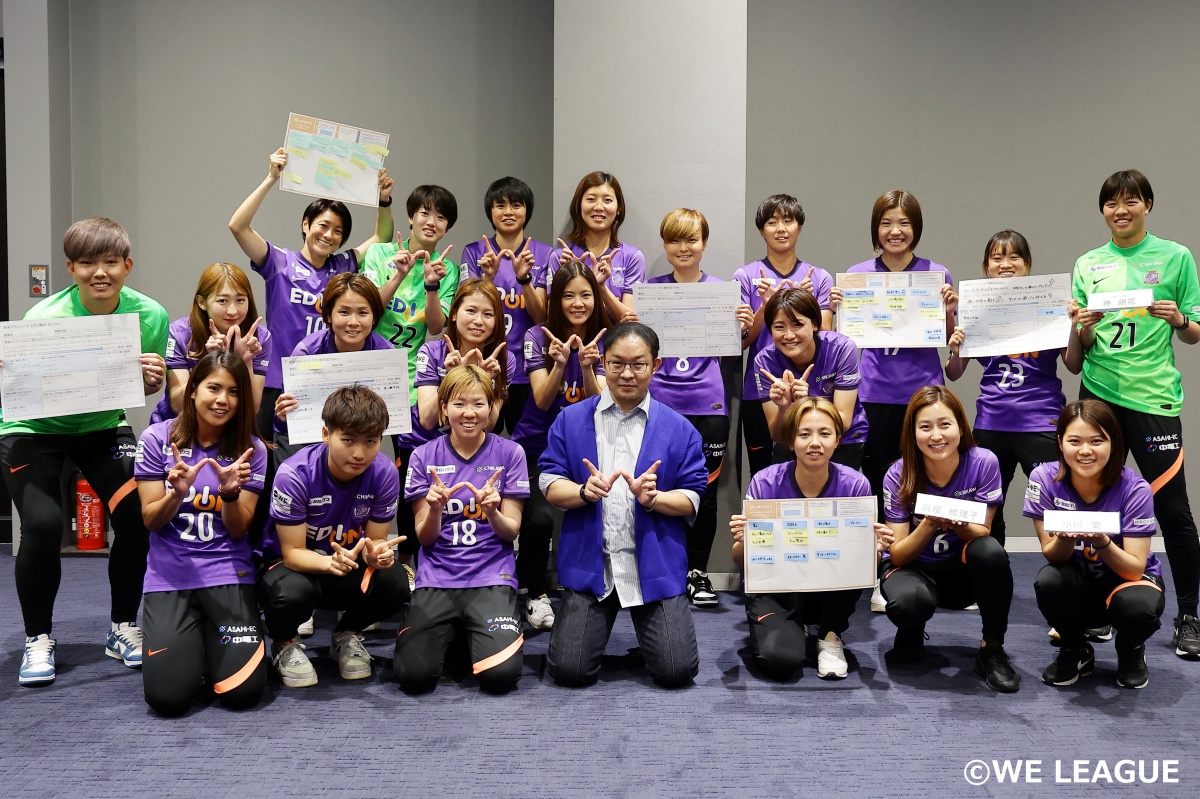 After three hours of passionate discussion, the meeting came to an end. The Chugoku Bureau of Economy, Trade and Industry, which held the workshop together, presides over the Chugoku Five Prefecture Professional Sports Network (SPOCOLLA5), a collaborative platform for improving the added value of the region through the promotion of sports-related industries in the five prefectures of the Chugoku region. Sanfrecce Hiroshima Regina plans to continue working with SPOCOLLA5 in the future. Maybe soon we will see some of the ideas exchanged from these events coming to life and bringing an excited crowd at the stadium.