LEAGUE STRUCTURE
WE LEAGUE is Japan's first fully-professional women's football league, launched in September 2021.
Cause of WE LEAGUE 
1. Be a driving force for gender-equity in Japan
2. Establish roots for "Professional Women's Sports" in Japan
3. Contribute to the growth of women's football in Japan
4. Reclaim the world championship for Nadeshiko Japan
Why "WE" League?
WE LEAGUE stands for "Women's Empowerment League".
Behind this name lies the desires of the WE LEAGUE:
to see girls in Japan, dream of becoming "professional footballers".
to become a symbol beyond the world of football for a gender-equitable society.
to promote a society in which ALL of us (WE) are valued as individuals.
Position of WE LEAGUE
WE LEAGUE is placed above the existing Nadeshiko League (Amateur top league).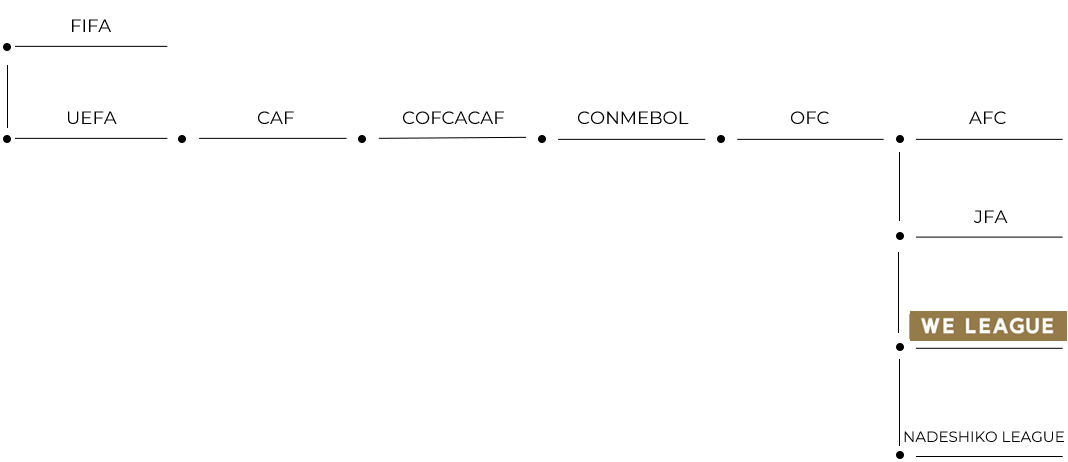 Structure of WE LEAGUE
In the inaugural season, 11 teams are admitted to the WE LEAGUE. The League can invite clubs, but these clubs will not be relegated for several years.