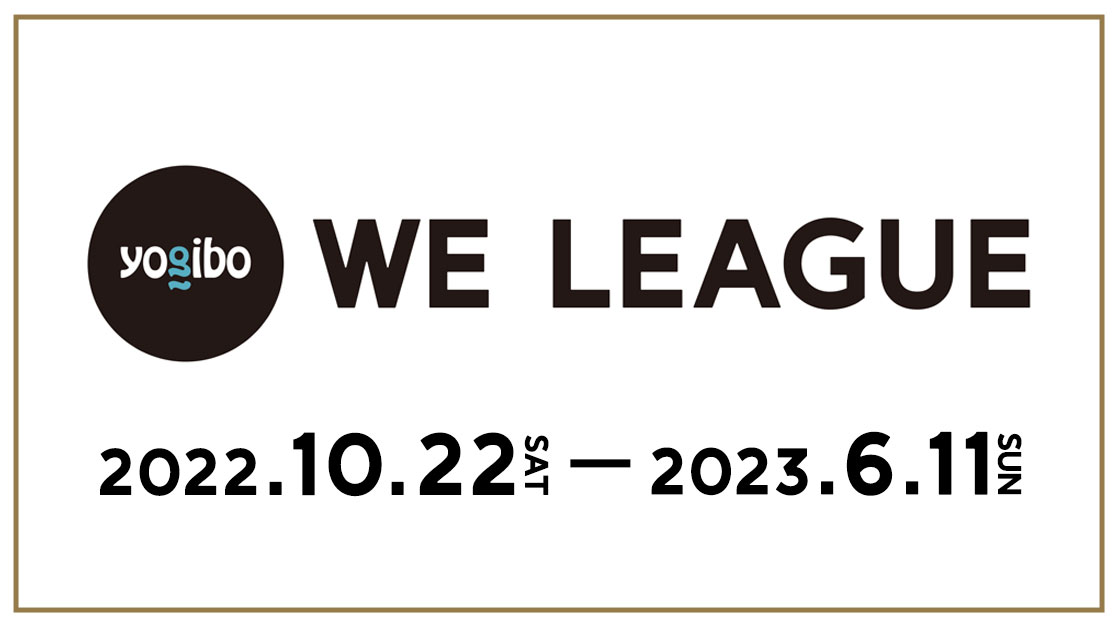 Japan Women's Empowerment Professional Football League (WE LEAGUE) is pleased to announce the match schedules for Matchweek 1-8, as well as the fixture details for the upcoming 2022-23 Yogibo WE LEAGUE season.
The 2022-23 Yogibo WE LEAGUE will start on Saturday, 22nd October and will run until Saturday, 10th or Sunday, 11th June 2023, with a total of 110 matches in 22 Matchweeks.
Information regarding ticket sales will be announced by each home club soon.
2022-23 Yogibo WE LEAGUE outline
Competition
2022-23 Yogibo WE LEAGUE
Tournament Format
11 Teams; Home & Away format (Double round-robin league system); 110 Matches in 22 Matchweeks
Schedule
Saturday 22 October 2022 - Saturday 10 or Sunday 11 June 2023
Match venues
In principle, home stadiums of each club
Outline of competition
《Match format》
Matches are played for 90 minutes (two 45 minutes halves). If a winner and a loser is not determined by the end of the match, a draw shall be declared.
《Winning Points》
Win: 3 points, Draw: 1 point, Loss: 0 point.
《Determination of annual standings》
At the end of all the league matches, the teams are ranked by their total points. If the teams have the same number of points, their rankings shall be determined in order of the following factors.
1. Goal difference
2. Total number of goals scored
3. The direct results of the matches between the teams concerned
(a: points won, b: goal difference, c: total number of goals scored)
4. Infringement points
5. Drawing of lots (Upon approval by the Executive Committee)
Match entries
Up to 18 players per team / Of which, up to 5 may be foreign players
Accumulation of warnings/fouls
If a player has accumulated four warnings/fouls within the Yogibo WE LEAGUE, the player will be suspended for one match (the most recent match in the same competition).
Prize
Champions: Prize money 20 million JPY, Women Empowerment Trophy, Medals and Champion Flag
Runners-Up: Prize money 10 million JPY
Third Place: Prize money 5 million JPY