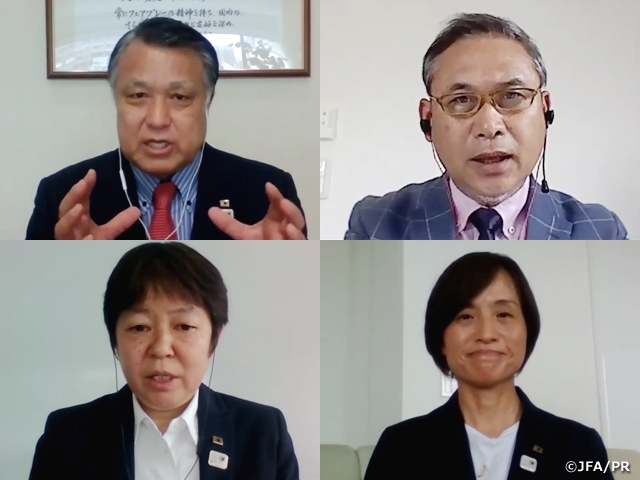 On June third, the Japanese Football Association (JFA) held a virtual press conference to announce the name, logo, philosophy, vision, and framework of the new league.
Regarding the establishment of the new league during COVID19, the chairman, Kozo Tashima said "After an in-depth discussion, we have concluded that now is the right time to take a step forward."
The league aims to not only strengthen the women's national team but also advocate for the social progress of women and gender equality. The league is willing to take this opportunity to come up with new sports businesses and using the platform to create changes in Japanese society.
Norio Sasaki, Head of the women's professional league preparation committee, said, "WE LEAGUE is short for Women Empowerment league. Our vision is to promotes a society which allows everyone with a diversity of dreams and ways of living to individually shine through women's football and other sports." The league's objective is to make "professional women's football player" an option for young girls' dreams in Japan and to create a society that allows everyone to flourish in their own way.
WE LEAGUE sets a high standard for women's empowerment. Accordingly, clubs must meet the requirement of having women 50% of their employees and at least one woman in executive board.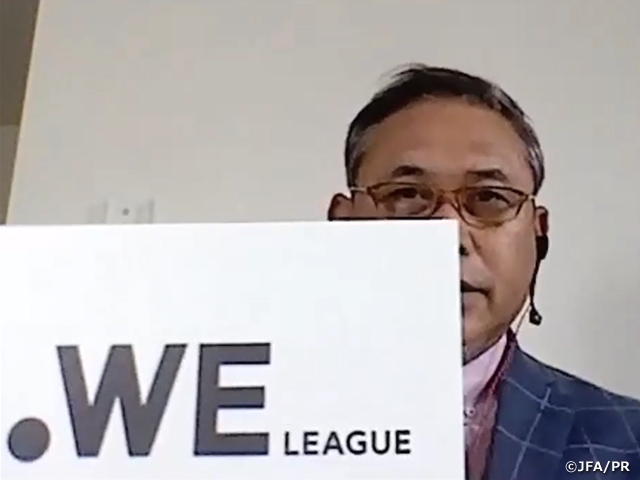 WE LEAGUE will begin in fall 2021, lasting May 2022. The league announced that 6 to 10 teams will compete in the first season, and each team will compete home and away.
The existing women's football league: Nadeshiko league will remain as an armature league and continues to provide a place for women to pursue their passion. For the first few years, the WE LEAGUE do not apply a relegation system and take an expansion strategy to only accept new teams so that clubs have time to stabilize.
In addition to host the Olympic Games in Tokyo next year, if Japan wins the bid to host the 2023 FIFA Women's World Cup, which will be announced on June 25th, 2020, WE LEAGUE becomes a trigger to develop and promote women's game all over Japan.
The new league will provide women and girls with opportunities to pursue their dreams to be professional football players.