On April 22, which is Week 15 of 2022-23 Yogibo WE League, AC Nagano Parceiro Ladies held WE ACTION DAY activities – "Enjoy! Boccia!" in Nagano City, and "Enjoy! Football! & Clean Operation" in Suwa City and Miyada mura of Nagano Prefecture.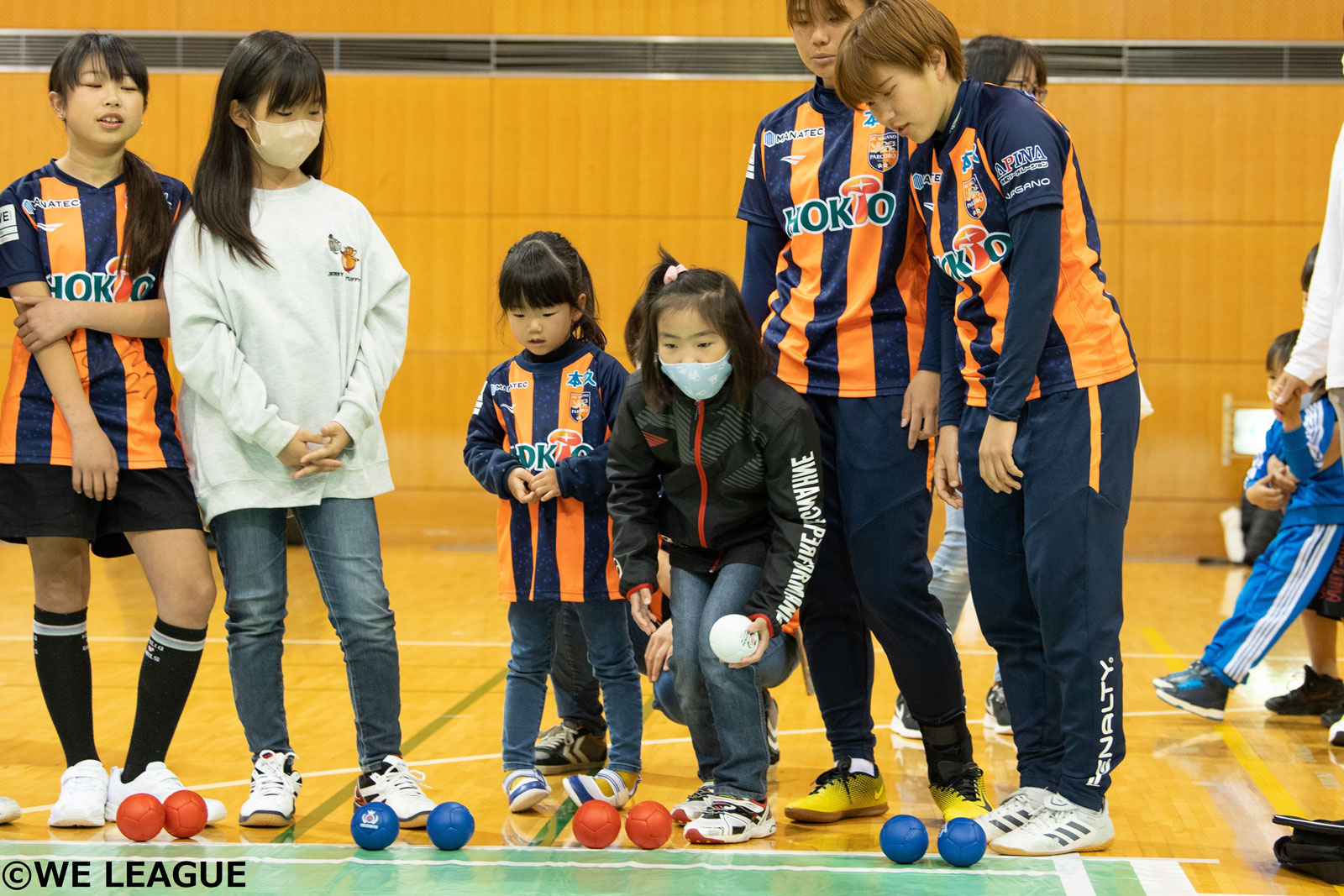 Enjoying boccia with participants of a wide age range at a sports trial event

"Enjoy! Boccia!" took place at the White Ring in Nagano City, where "Let's enjoy sports at White Ring! & Kitchen car festival" was held. A total of 616 people visited the event, while lout of that, 365 people tried out different types of sports – in which were sports that can be easily played regardless of their age or gender.


At the venue where people can try out five types of sports – "Boccia" by AC Nagano Parceiro Ladies, "Wheelchair Rugby" by K9 Nagano, "Futsal" by Boaluz Nagano, "Break Dance" and "Pole Walking" by local athletes were prepared. The participants had fun together with all the athletes.


Megumi Nakamura, Akimi Kawafune, Nonoha Abe, Chisa Okugawa, and Suguri Hashitani were divided into three courts and tried out boccia. Boccia is a sport in which a white ball called the "jack ball" is thrown first, and two teams, red and blue, throw six balls each, competing to see how close they can get to the jack. The official Paralympic sport is a quite deep, although it can be enjoyed by a quickly put-together team with cooperation. A wide range of participants, from a 2 year old to seniors enjoyed it as they threw the ball with a smile on their faces.


A four-year-old participant – Riku Shimizu, who joined with her mother said, "Boccia was difficult, but it was fun. I am happy that I was able to be on the same team as my favorite Parceiro player, who I support with my mother" while expressing her happiness.


Okugawa, who actively communicated with the participants said, "Today was a lot of fun. Anyone can play boccia, and everyone had a blast. It's a sport with interesting tactics, so I was able to enjoy it until the very end. I was happy to be able to interact with the locals because we couldn't have these opportunities due to the pandemic," as she smiled.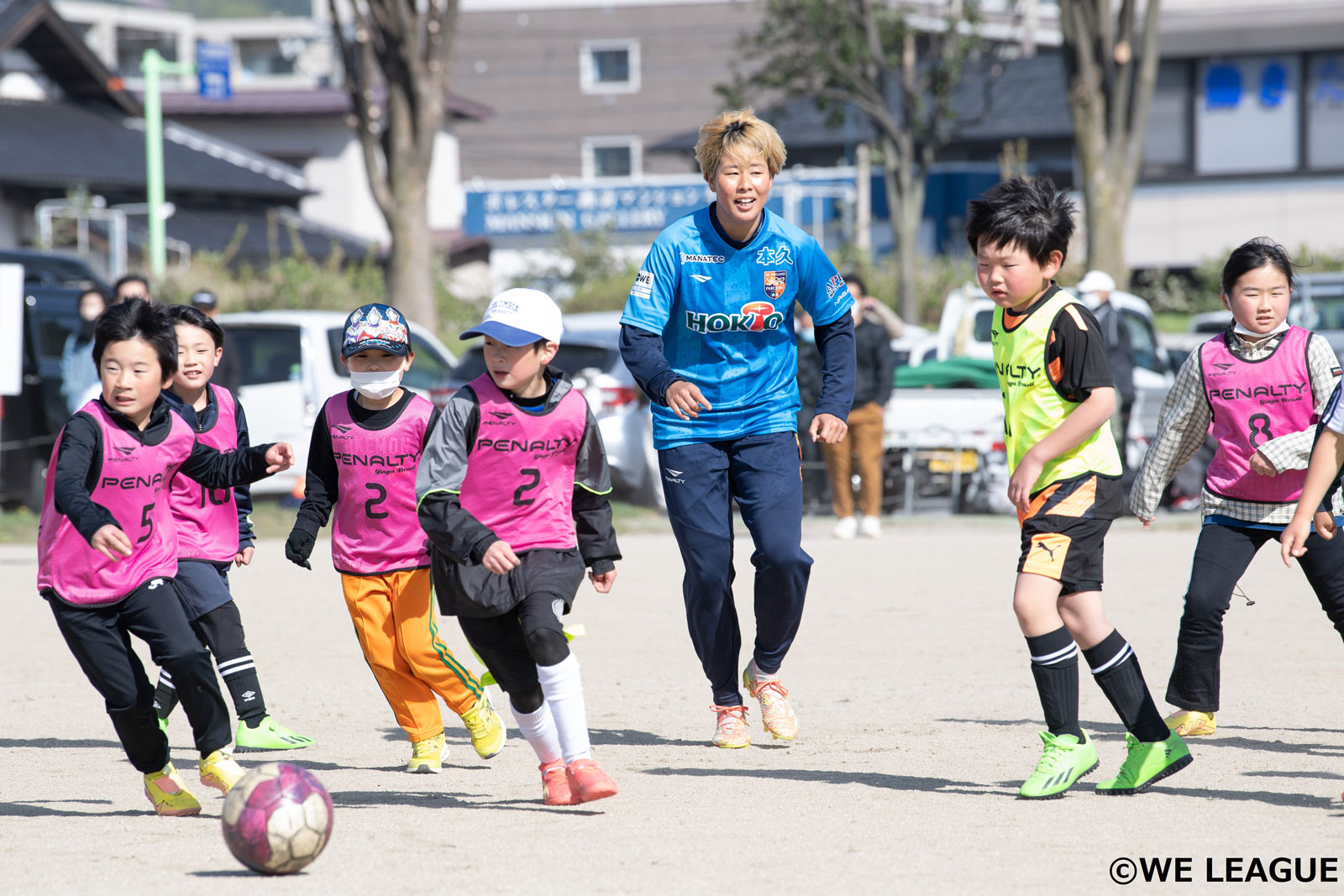 Deepen exchanges with local children through football sessions and cleaning up

The "Enjoy! Soccer! & Clean Operation" was held at Lake Suwa Yacht Harbor Ground in Suwa City. A total of 86 children between the ages of 3 and 3rd year of junior high participated.


First, Kumiko Tashiro, Manager of AC Nagano Parceiro Ladies, gave an opening speech. The venue was filled with excitement as the 11 players introduced themselves and performed various lifting juggling performances. The crowd got loud when the difficult tricks were performed in pairs.


Players and participants alike enjoyed playing various kinds of tag. Followed by a mini game on four counts with 8 teams. Because it was played with two balls, there was a series of interesting scenes that kept our eyes glued the entire time.


After the game, everyone picked up garbage from the field. The participants, who had opened up to the players by this time, enjoyed the cleaning activities with smiles on their faces. With a spotless beautiful field in the end, prizes of a lucky draw were handed over by the players to the winners.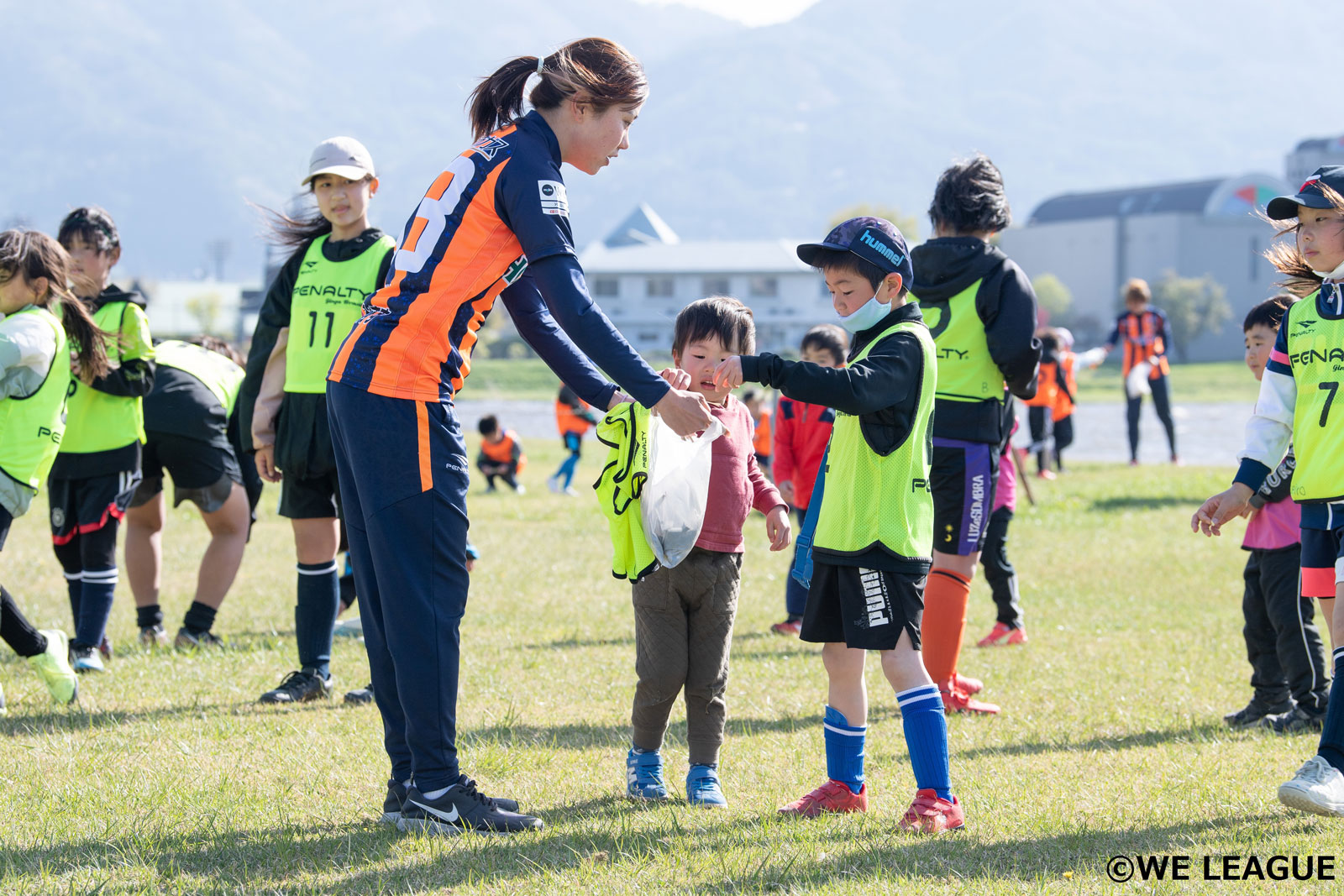 Yuri Ito, who is from Suwa City, where the event was held said, "When I was in elementary and junior high school, I played football with a team that practiced on this field. I was deeply moved to be able to host an event in a place with a lot of memories. At that time, I was both a goalkeeper and a field player, so the difficulty of defending the goal and the joy of scoring goals came back to me. I am happy to have more than 80 children gather, and I would like them work hard and try to become a Parceiro player as well."


Waka Kojima, who plays for the club that raised Ito, was pleased with the valuable experience saying, "All the Parceiro players were very good, and I'm glad I received a good pass."


Hosting three events, we were able to meet and interact with a lot of people. It seemed that the players and participants felt closer to each other through sharing their experiences together.