Chifure AS Elfen Saitama held a WE ACTION DAY event "Hopes and dreams for the children's future!" The event took place in Kumagaya City, Saitama Prefecture – the hometown of Chifure AS Elfen Saitama. Children between 4th and 6th grade who belong to the Kumagaya Lily's☆Girls Football Club in their hometown, Kumagaya City, Saitama Prefecture, and Chifure AS Elfen Saitama players enjoyed getting active together and learning about "inclusion and dreams" through a group work.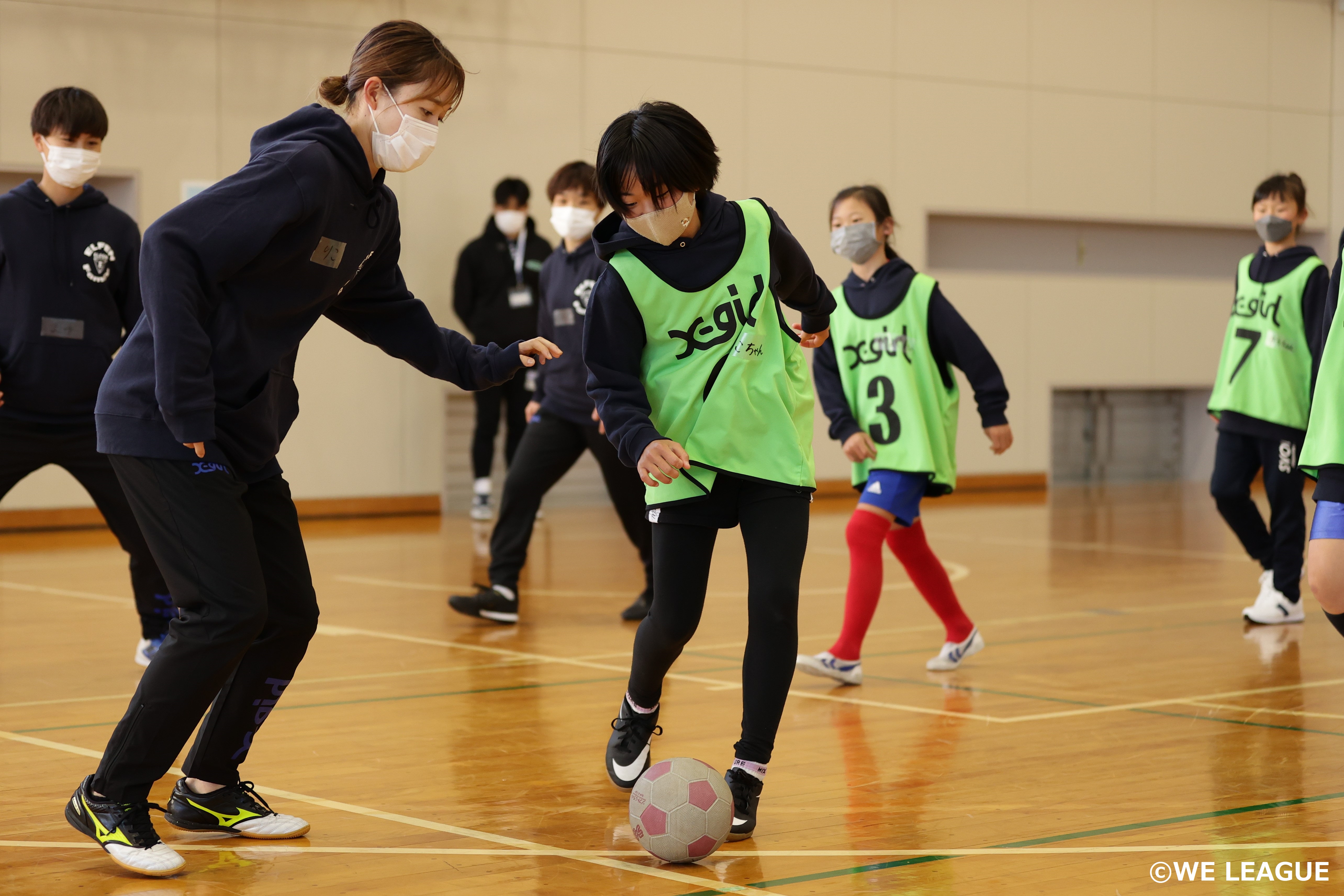 Enjoying being active at the "Let's Play Together Session"

This program was created by the Chifure AS Elfen Saitama players and club ambassador, Rie Yuzumi over exchanging ideas. They tried to make the children feel joyful and positive.


In the first half of the event, the players and children got active in a "Let's play together session." Kana Matayoshi called out "Go, Elfen!" on the microphone to kick off the event.


First, the players performed several skills. The children cheered with excitement as the players showed off their skills like juggling a tennis ball with a cooking utensil, using a ball or cone on their heads and performing a spectacular juggling and goalkeeping performance.


Next, the players and children were divided into five teams to enjoy various activities. The Chifure AS Elfen Saitama players – Kozue Setoguchi, Emi Yamamoto, Eriko Arakawa, Mayu Funada, and Rigo Yoshida, took the lead of each team and discussed their ideas and devised the plan. Children enjoyed the various activities which included tag, ball-catching, and a mini-games.


Kanon Torii, who participated in the event said, "It was fun to meet so many players. I was very happy to have a rare experience of holding hands and playing together with the Elfen players."


Akari Matsukubo said, "When I was little, I also had a great experience of joining a football class held by a player from Beleza. That gave me the inspiration to pursue a professional football player. The player who taught me then, Ms. Arakawa is now my teammate. And because of that experience, I would like to do more activities like this."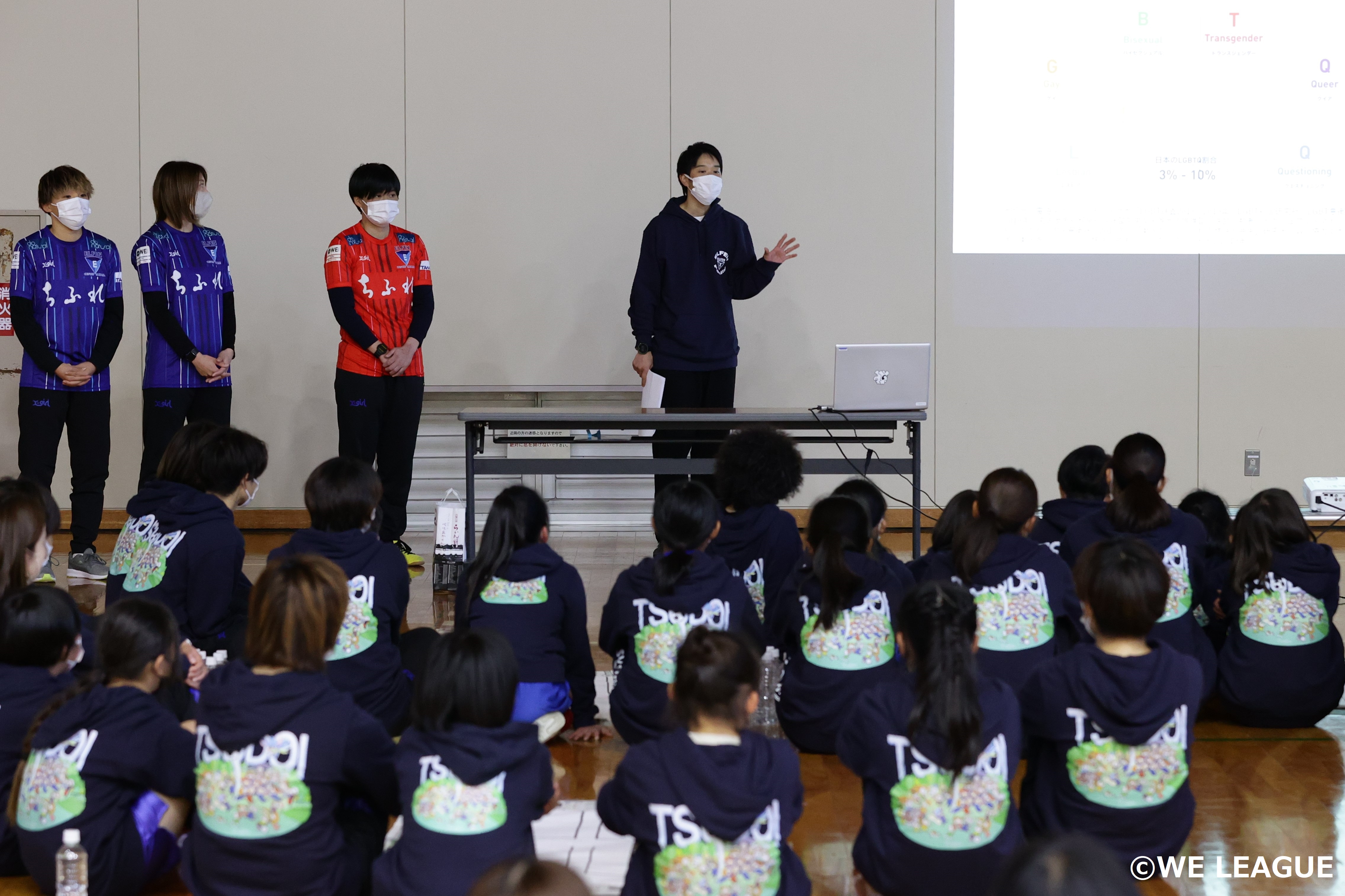 Group Work on "Diversity and Dreams"


In the second half of the event started with a group work on the theme of "Making decisions exactly as you are!" In addition to the participating children, their parents also joined by observing.


Ayato Sakuragi, Chifure Group LGBTQ+ Ambassador, was invited to speak about "Diversity and Dreams," as the group discussed and thought together. Matsukubo, Yuki Seno, and Funada also joined to share their experiences and feelings.


Using a projector, they learned, they wrote and presented their ideas about "valuing what you cannot see on the outside" and "what you should do to make your dreams come true." It was a time to reflect on the importance of being yourself and working towards your dreams.


After the event, Rion Arai said "Today I was able to get active and learn new things with the Elfen players. I was very happy when Funada kindly spoke to me and said, "Good job!" In the group work, I learned some new words for the first time. I want to be a football player in the future, so I want to continue working hard and keep playing."


Seno said, "I saw many smiling faces of children at the event, which gave me a lot of energy. When I was in elementary school, I played with boys in a boys' team, so I thought, if only there was a girls' team.... Now the environment has improved, but as a professional player, I would like to continue this kind of activity so that fewer children will quit the sport because there are not enough girls' teams."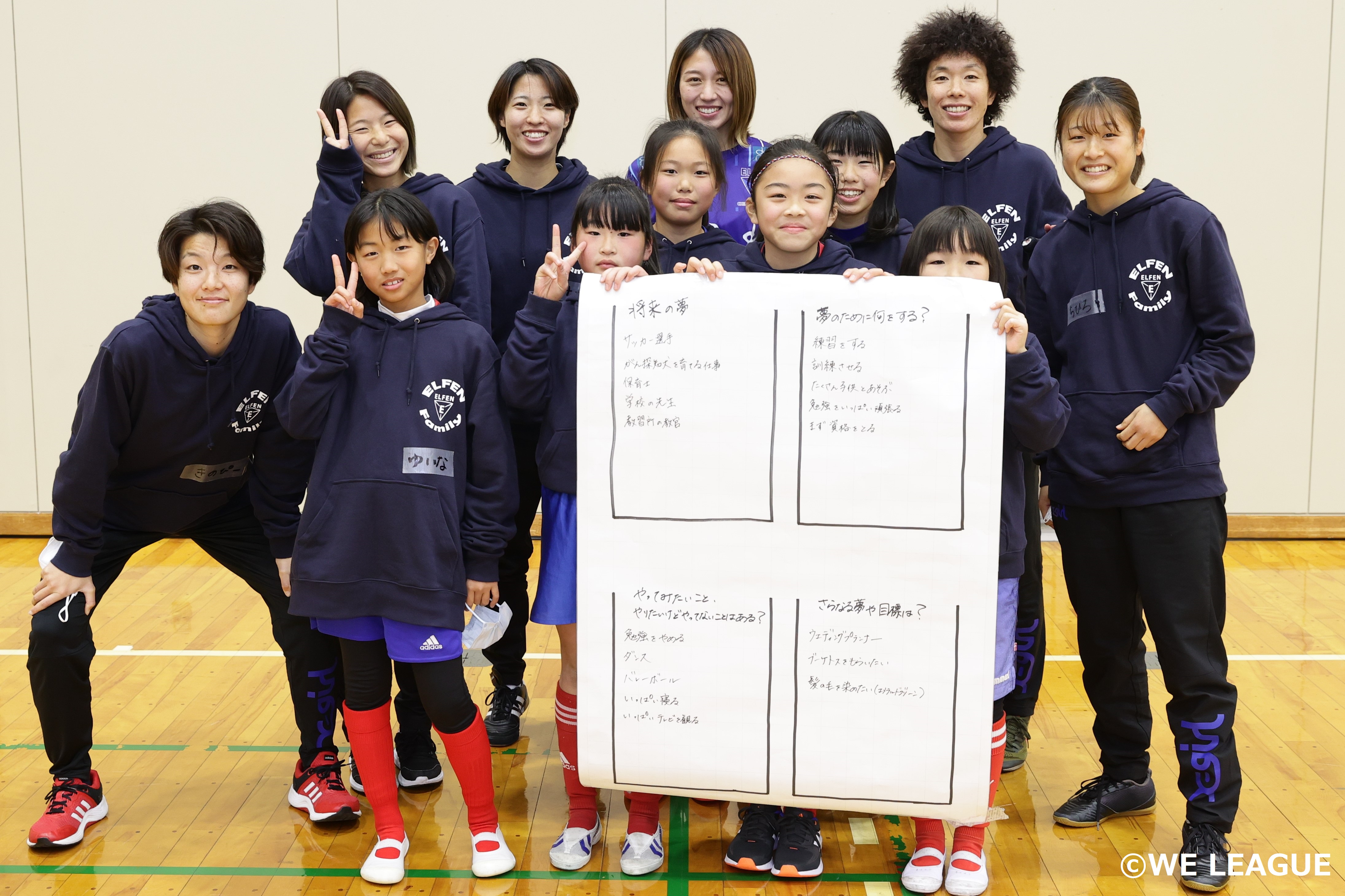 In addition to the WE ACTION DAY, Chifure AS Elfen Saitama voluntarily conducts the "TSUDOI Project." The players wear matching hoodies and continue to interact with the children on a regular basis. Companies and organizations that agree with the project's philosophy have also supported and provided the children matching hoodies. We wanted the children to remember the time they spent with the Chifure AS Elfen Saitama players every time they saw the hoodies they brought home. The event will remain in the hearts of the children and their parents even after the WE ACTION DAY was over.