On December 14, WE League hosted its first WE ACTION MEETING, as part of its mission to realize a shining society with a variety of dreams and ways of life – where WE club teams, partner companies and media representatives shared their perspectives on gender issues in Japan.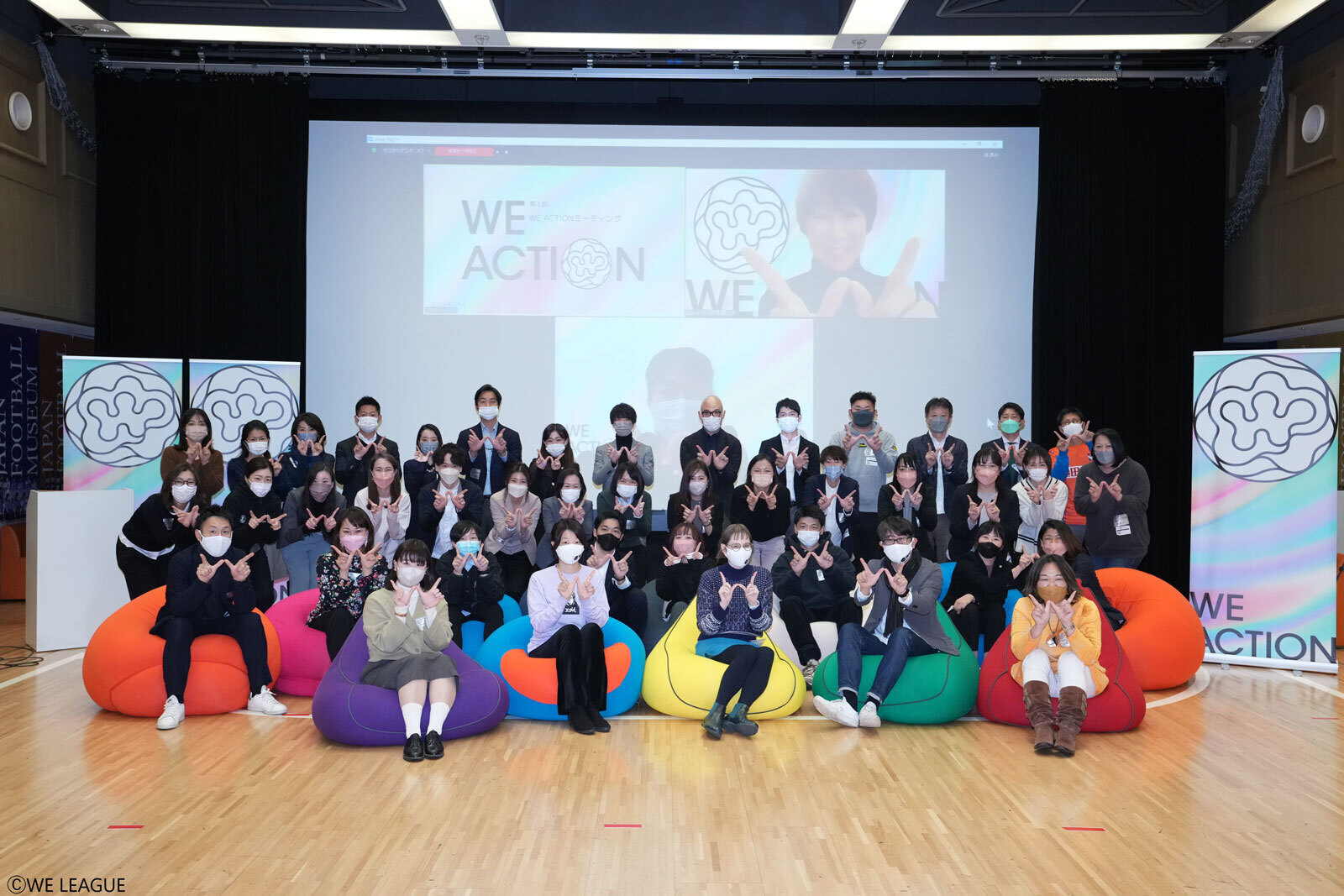 The WE ACTION MEETING will be held three times through February and will make a list of gender issues that the WE LEAGUE will work on to realize a more diverse society.


The very first event was held at the Virtual Stadium of the Japan Football Museum and was attended by a total of 44 people – which included 17 participants from WE LEAGUE partner companies, 8 participants from the media, 16 participants who are in charge of promoting their missions at club teams alongside three WE LEAGUE officials.


At the opening of the event, WE LEAGUE Chair, Ms. Kikuko Okajima mentioned, "women football players have been facing gender issues for a long time. So, we would like to create a space where various parties from diverse backgrounds can share their opinions and create a community that will tackle these issues together." She relayed the importance of going outside their own fields and standing up together.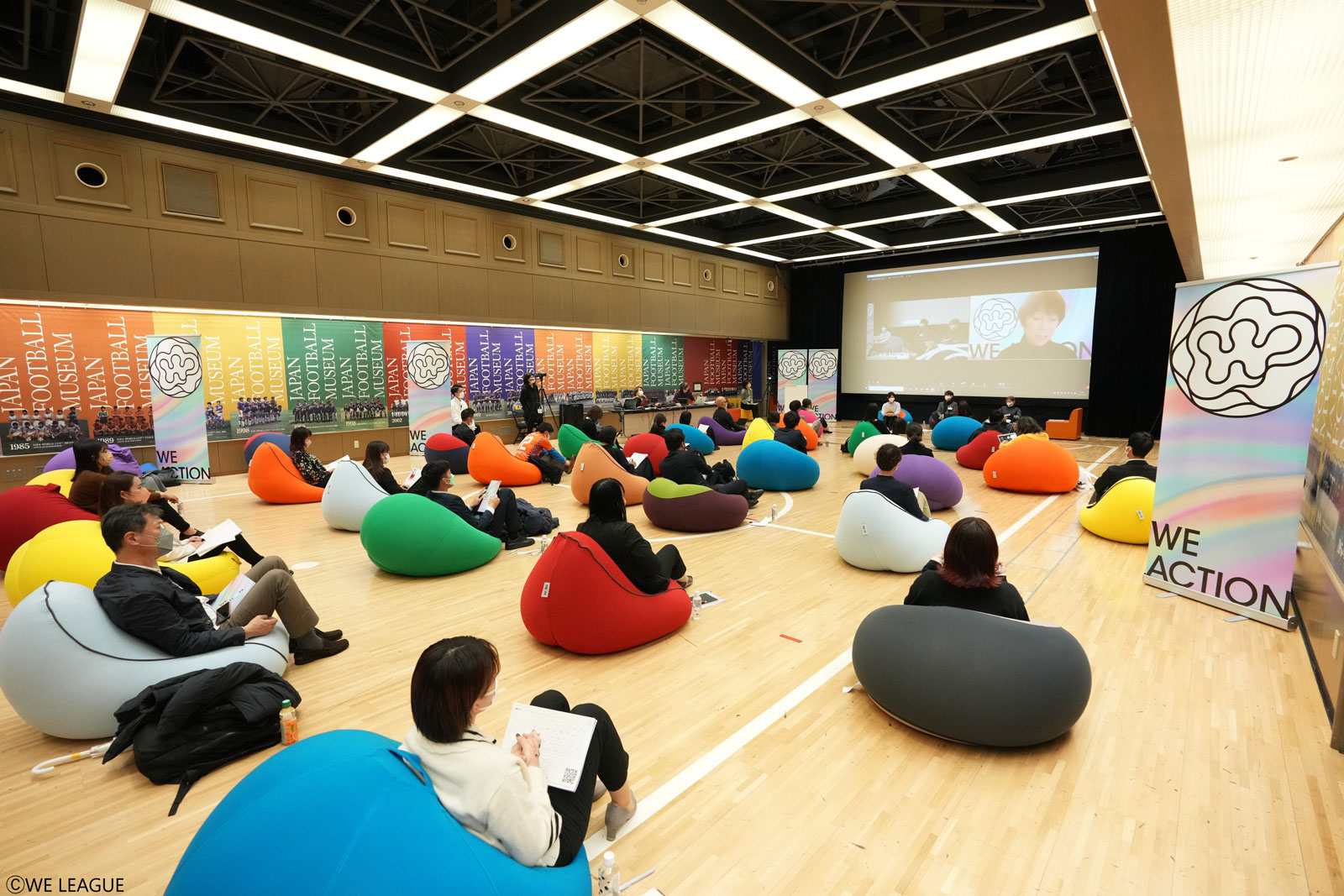 The workshop began with a presentation by Quadai Lab (quadai, current social issues in Japanese) – a think tank operated by Japan NPO Center and other partners that focuses on finding social issues. They presented and explained 22 of the 50 issues from the "50 QADAI BOOK," which is a book with a list of gender-related issues collected through a network of more than 50,000 NPOs nationwide.


The issues ranged from those related to sports, such as "women quitting sports in their teens" and "inappropriate attention towards women athletes" to social issues such as, "nonexistence of useful sex education" and "not acknowledging discrimination." Participants then voted on the issues they were most interested in.


During the discussion, Ms. Wakana Shoji from WE LEAGUE Silver Partner B's INTERNATIONAL said, "I have not been very conscious, but I realized that the issue of low self-esteem among women in Japan, is actually one of the root causes of many gender issues." Hiroki Yokoo, a member of Nippon TV Tokyo Verdy Beleza, shared his own experience, saying, "the gender bias amongst the adults around us, has put a limitation on the hopes of our children."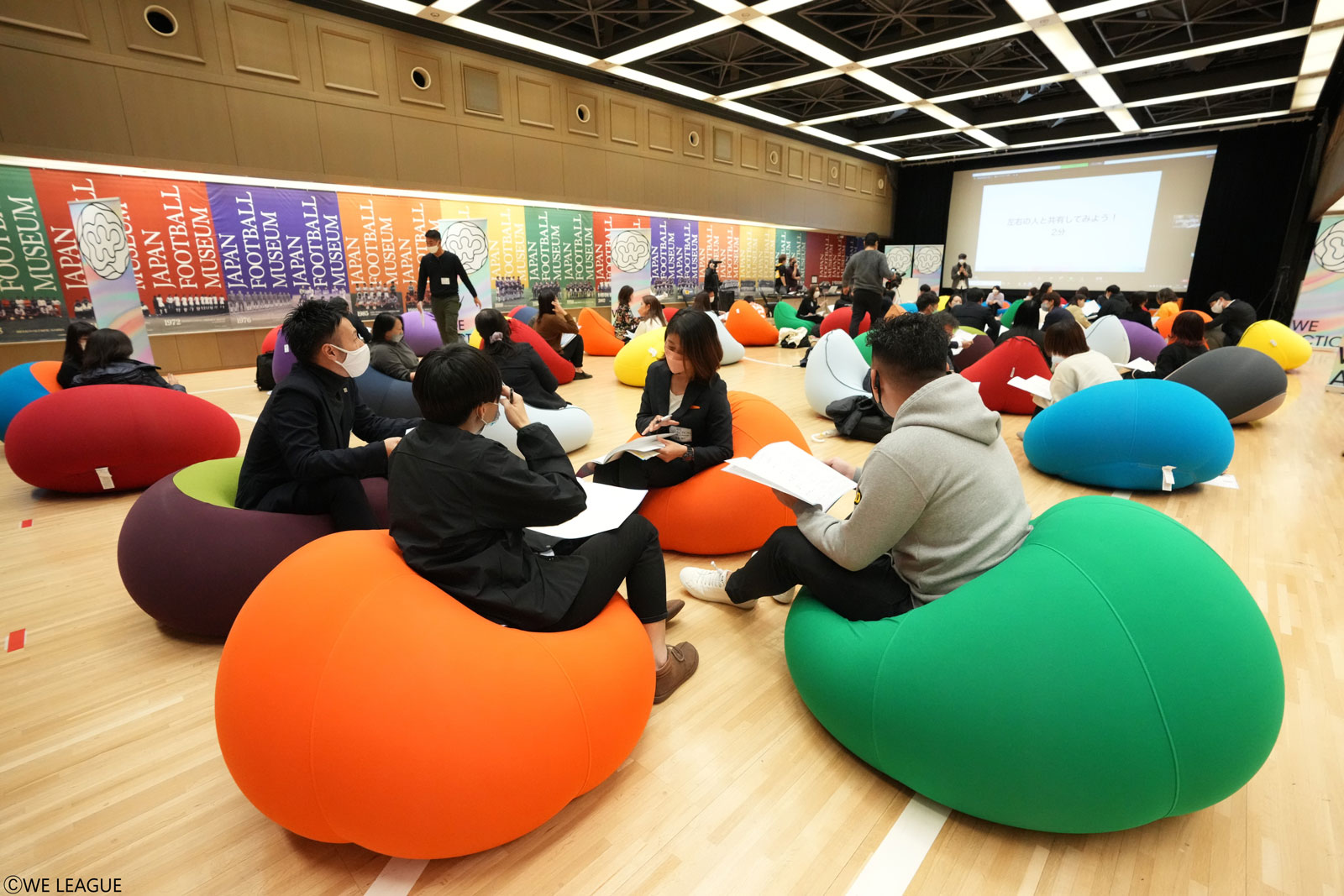 Following the discussion, participants shared the issues they were feeling, using an online tool. Issues such as "always being too worried about everything and not being able to say what I want to say," or "women's opinion are being asked, but not mine personally," and "women being hard on other women" were especially felt amongst the participants.


A male participant from the media sector said, "we need to change the social system ourselves, instead of just waiting for a hero or heroine to do the work" and that it is important for the entire WE LEAGUE community to come together to resolve these issues.


Ms. Arina Yamamoto of the Albirex Niigata Ladies said, "this kind of event is important as an opportunity to learn about the society. I think that understanding is the first step to change, so I want to bring this back to the team and start a big movement," showing her enthusiasm for the future WE ACTION MEETING.


The second WE ACTION MEETING is scheduled to be hosted online on January 18, 2022 which will also be joined by the players. Mr. Yuki Kamiyoshi, from WEB-SHARK Inc. who promotes Yogibo Japan and is also the WE LEAGUE title partner mentioned, "now that we have understood the issues within sports, I'd like to hear directly from the players and coaches about the real issues that club teams face so that we can take concrete action in the future" as he expressed his excitement for the next meeting.